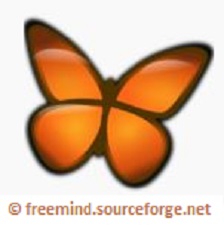 Yesterday I spent some time with some 'mind mapping' software recommended by John Thornhill. Called FreeMind, it is a free download with a pretty easy learning curve. After a short while I was able to lay out a basic mind map, navigate it, and customize colours, shapes, and styles.
The map I'm creating is for my first product idea, which I am creating as part of the Partnership To Success coaching membership I am in. I have just started the product development phase and after niche selection the next step is mind mapping our ideas out.
I must admit that I thought the idea of mind mapping was kinda lame, but now that I have tried it I can see the benefits. If nothing else it allowed me to take all the random ideas I have been having and put them down in front of me. Then I was able to move things around and start to form some sort of structure out of it all.
It even allowed me to realize that the angle I was planning on taking with my target audience wasn't going to work. Seeing the way different ideas weren't meshing together showed me that I was actually talking to two different targets and I needed to narrow my focus. Now I am clear on my focus, my target, and my presentation.
Next I have to do some more brainstorming about content. I was hoping to do a continuity type of product, with a weekly or monthly charge, but I don't know if I have enough content to last that long. I might be better off creating a one-off product with lots of content, rather than breaking it up into a bunch of small pieces.
I will continue to use FreeMind and hopefully things will continue to get more clear. Do you use any kind of mind mapping software? Leave a comment and tell us about it!
If you received value from this post please like, tweet, & share this page.
Also, please leave your questions and comments below…