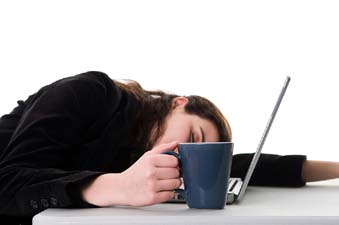 Oops! It has been a week since I posted last. No time! I have been real busy as a bookkeeper, since it is tax season here in Canada. Not that I should make excuses, but it's true. Yes, unfortunately I still hold down a regular 9-5 job since I haven't made my fortunes online yet, lol. But someday soon things will be different! I can't wait until my time is my own, I want it so bad!
That's kinda been a frustration lately, time management. Between work and the family I don't have much time left for business. Even eating supper kills so much time – sometimes over two hours! My wife and I both prepare our meal together, and we must have a sit-down supper with all six of us – This is mandatory. I see so many families rushing about here and there, and they get themselves so involved in activities that they can't even sit down and enjoy a meal together. It is sooo important to us. It is the only time we really connect and have conversation.
So I wouldn't give up our time together at supper, but the one other thing that eats up so much time is work. It is so frustrating that I have to spend so much of my day working for someone else. I catch myself daydreaming often about working on my product development instead. I thought to myself yesterday, "If I could just have one month off to focus on nothing but my product development, I know I could pull something awesome together!" Unfortunately, that is never going to happen so I will have to keep daydreaming, and living for the weekends.
Sleeping is one thing I do give up for my business. I only ever get 5-6 hours of sleep daily, because I choose to get up at 5:30am so I can work on my business before going to my regular job. So during the week I only get in one hour every morning, maybe an hour or two between work and supper, and then another hour or two right before bed.
Some day, soon I hope, I will have all the time I want. But for now I will have to keep squeezing in time to develop my business between working, enjoying our family meal, and sleeping.
How much sleep do you get? Do you sacrifice sleep to work on your business? What else do you sacrifice?
If you received value from this post please like, tweet, & share this page.
Also, please leave your questions and comments below…